Grading Services, French Drain Installation, Downspout Installation, Drainage Swale Grading, Yard Drainage Systems, Yard Grading Company In Bethesda, Gaithersburg, Germantown, Potomac, Rockville, Silver Spring, MD, and the Surrounding Areas
Drainage Correction services by Moyers Lawn Service & Landscaping
Do you need a yard drainage system?
Call the experts at Moyers, for your home drainage solutions.
Family & Employee Owned Since 1981
In our area of Maryland, improper yard drainage can lead to issues like a flooded lawn, landscape deterioration, basement leaks, and damage to your foundation. If you notice water pooling in your yard, don't wait! – call our team at Moyers Lawn Service & Landscaping.
Our Rockville-based, family-owned business has been supplying efficient yard drainage solutions since 1981.

About Us
Why Choose Moyers?
01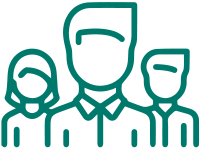 Family & Employee Owned
We have 40+ years of experience in lawn care and landscaping to get the job done right.
02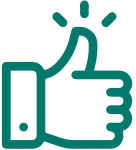 Reliable
Our team ensures that your grass and yard are maintained through our monthly services
03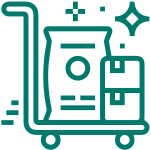 Quality Service
We use only the best in lawn care equipment and landscaping materials.
04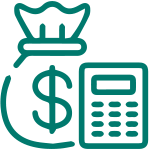 No Hidden Costs
Ready to get started?
Request a FREE quote today!
Drainage problems in your yard?
Our drainage system experts will keep your property safe from poor yard drainage, contact us today for a free quote.
Top Rated Yard Drainage Systems Contractor
Exceeding Maryland Client Expectations Since 1981
Yard Drainage Systems & Grading Services for Commercial & Residential Properties in Maryland
Water is an interesting substance in that it can be both beneficial as well as problematic.
When it comes to water and your commercial or residential building in Bethesda, Gaithersburg, Germantown, Potomac, Rockville, Silver Spring, MD, or the surrounding areas, you want to keep it away from the building. At Moyer's Lawn Service & Landscaping, we have a variety of tools and knowledge to help keep your property dry and to divert any water that is present.
From grading services and yard drainage systems to French drain installation and downspout installation, our team will make sure things are high and dry. Contact us today to learn more.

Does your Maryland Property Have Water Problems?
You don't have to live with a soggy yard; schedule a free quote today to learn how we can help.

Downspout & French Drain Installation
In many cases, grading adjustments are used in connection with proper downspout installation and sometimes a French drain installation.
Yard drainage systems are all designed to move water away from the foundation of your building so that you no longer have pools of water in your yard, basement leaks when it rains, and landscape deterioration.
With multiple layers of water management, our yard drainage systems will put an end to your water issues.


Satisfied
Customers


Moyers Lawn
& Yard Experts


Positive
Customer Reviews


Years of
Experience
Altering the Landscape to Prevent Erosion
Rain is necessary for a wide range of things, but it can also cause problems when it comes to your property and dealing with erosion and pooling of water in bad places.
For many issues, we start with our grading service that will contour your property so that there are natural slopes that go away from the foundation of your building. This helps your property to more naturally divert water away, but it may not be the only solution.
In some cases, we look at doing drainage swale grading to further assist with the diversion of water. These areas are also often covered with rubble, rocks, or boulders to help prevent erosion of the soil while being able to handle a good volume of water.


Grading Services and Yard Grading Company
At Moyers Lawn Service & Landscaping, we are a full-service yard grading company.
We start with installing underground and at-grade water diversion techniques and finish off with proper grading services to allow natural drainage while having an aesthetically pleasing property.
We have worked with hundreds of clients in Bethesda, Gaithersburg, Germantown, Potomac, Rockville, Silver Spring, MD, and the surrounding areas, and we can make your water issues a thing of the past. Contact us today for more details.