Grass Cutting and Lawn Mowing Service Servicing Montgomery County and NW DC, including, but not limited to, Bethesda, Gaithersburg, Germantown, Olney, Potomac, Rockville, Silver Spring, MD, and the Surrounding Areas
Family & Employee Owned Since 1981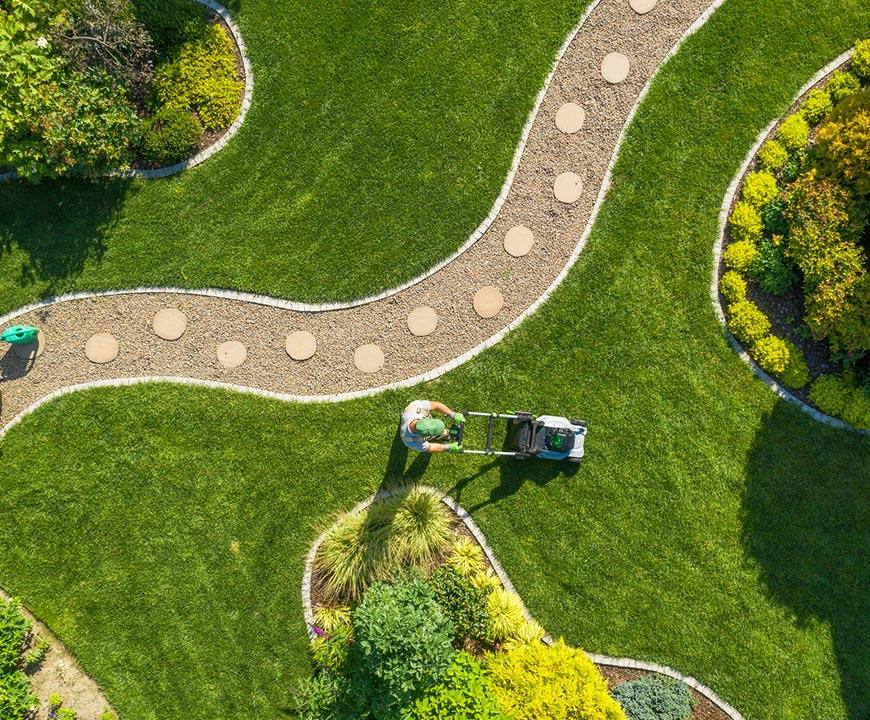 Why work with Moyers for your regular lawn mowing and lawn maintenance services?
It's simple. We offer the most reliable, conscientious, efficient, and hassle-free lawn services available anywhere today. Unrelenting attention to detail, fast response to your calls and a genuine respect for your wishes are the basics of Moyers' Lawn Service & Landscaping Company services.
Our grass cutting service includes:
Regular mowing
Grass re-cycling or removal
Trimming
Power blowing and/or sweeping to remove debris
Sidewalk and driveway edging
Contact Moyers to schedule grass mowing and lawn care today!
Call us at Moyers Lawn Service & Landscaping, serving Montgomery County and NW DC.
To get started today, call us at 301-251-9822 or Request a Free Estimate from our website.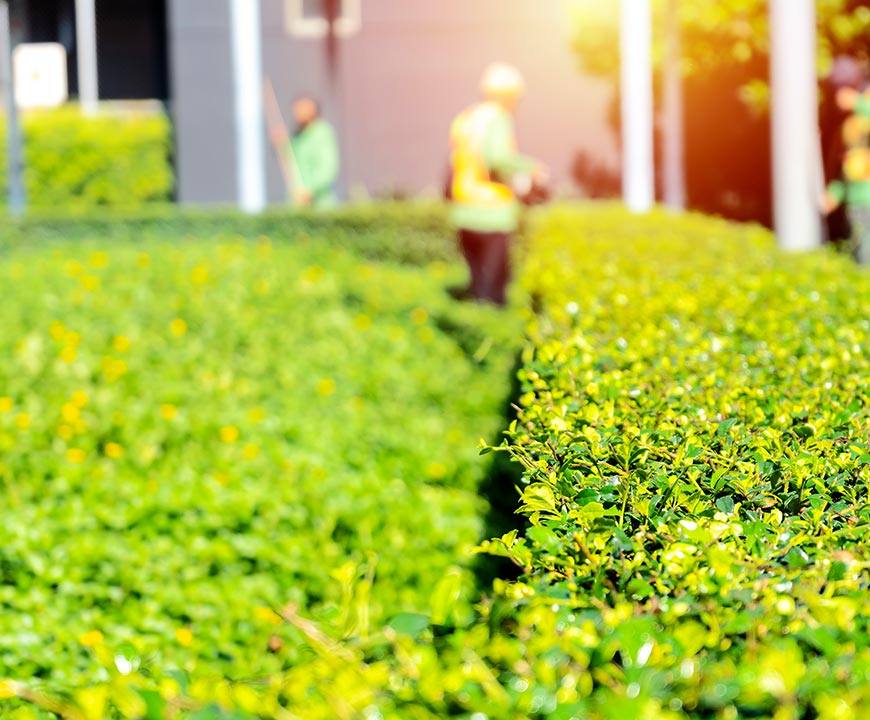 Lawn Mowing Service
Our team at Moyers Lawn Service & Landscaping is committed to giving our clients a full range of quality lawn care services. Apart from a regular mowing and maintenance schedule, we will also provide:
TRIMMING: Trimming the lawn around flower beds, fences, buildings, and walkways, can in turn give your property the ideal professional appearance. Trimming also removes grass from areas that are more difficult for the mower to access such as steep slopes.
EDGING: Edging will make your lawn the envy of your neighborhood! Sidewalks, walkways, driveways and street curbs, when properly edged, will give your lawn that 'touch of class' that lets everyone know that you're proud of your lawn. Moyers uses power edgers to give you the straightest most professional edging possible.
POWER BLOWING: Using power blowers to remove grass clippings and debris from walkways, driveways, patios, and rock beds will ensure a neat, and professional appearance to your property. This is just one of the included features of Moyers' mowing program.
PROPER LAWN MOWING: Moyers' views proper cutting of a lawn an important component of a lawns nutritional program. Grass clippings release nitrogen as part of the decaying process. Recycling clippings back into the lawn throughout the year gives the lawn the same nutrients as one fertilizer application. They also help to protect the soil by producing a moisture barrier that helps to reduce evaporation during the summer months. The only caution here is to be sure the clippings are small enough to not produce a hard, 'crust' or thatch that covers the soil prohibiting rainwater from entering the soil.
Lawn Mowing Tips from Moyers
When you look at your lawn what do you see?
Do you see a nice green lawn that's a pleasure to look at, sit or play on? Are you content as long as it stays green most of the summer and you don't mind a few weeds as long as it still looks okay? These questions can only be answered by you, but one of the best ways to determine if you have been successful with your lawn area is if it's meeting your needs and expectations in appearance. There are numerous levels of care for your lawn, but basically we're all busy and we want to have the best looking lawn we can, while putting only the minimum amount of time, money and effort into it as possible – right? The good news is that proper mowing habits will bring a huge boost towards having your best lawn ever.
Read More Tips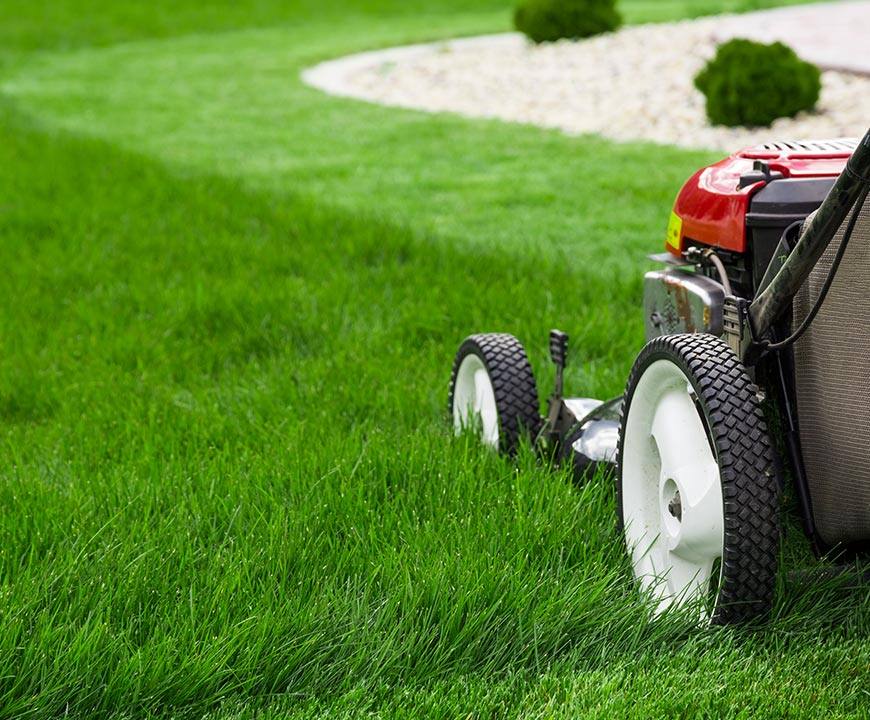 Lawn Maintenance
At Moyers Lawn Service & Landscaping, our grass maintenance service goes far beyond standard grass mowing.
To keep your lawn in prime condition, we provide lawn maintenance services that fits your grass type, the amount of sun and shade on your property, your yard slope, and the season.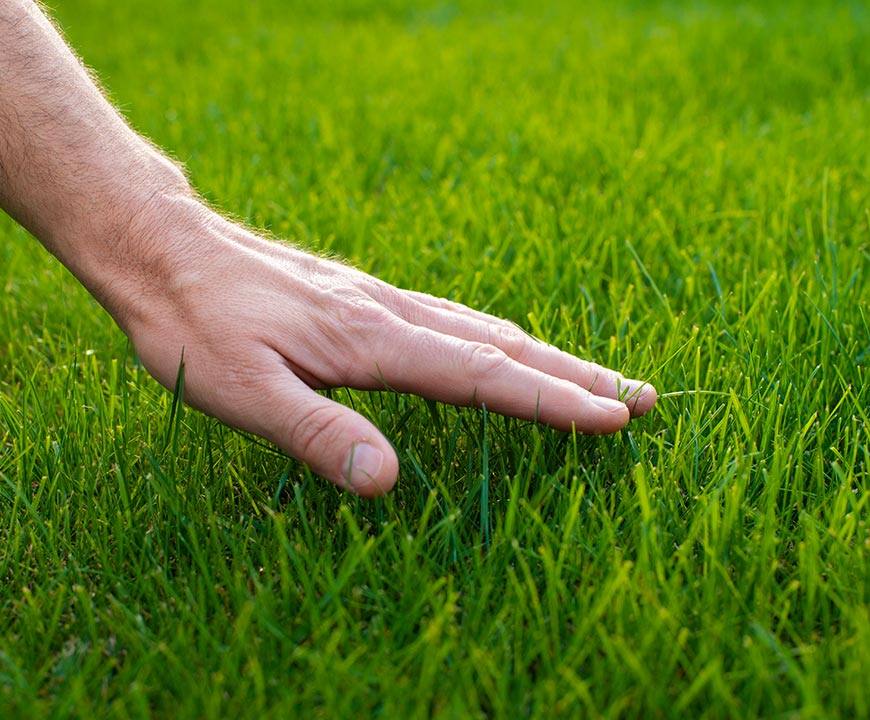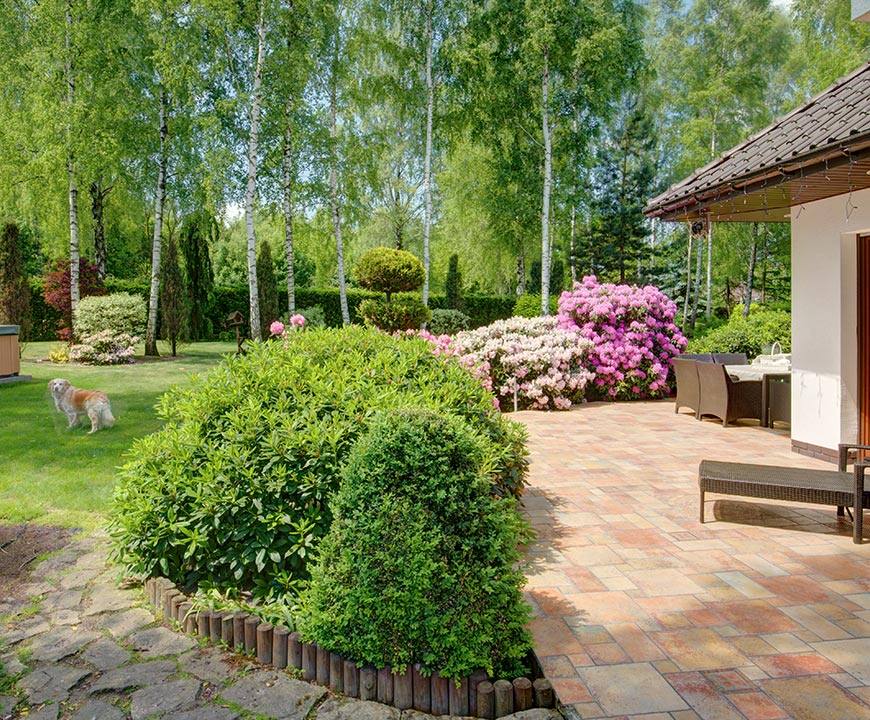 Grass Mowing Maintenance Services:
Mow and cut your lawn at exactly the right time to prevent both over-mowing and overgrowth
Apply fertilizer for optimal grass growth during the proper season, with attention to factors like ground temperature
Use weed control products as needed to keep weeds from choking your grass
Advise you on the optimal lawn watering frequency depending on the season and weather
Recommend relevant pest control products when applicable
Lawn Maintenance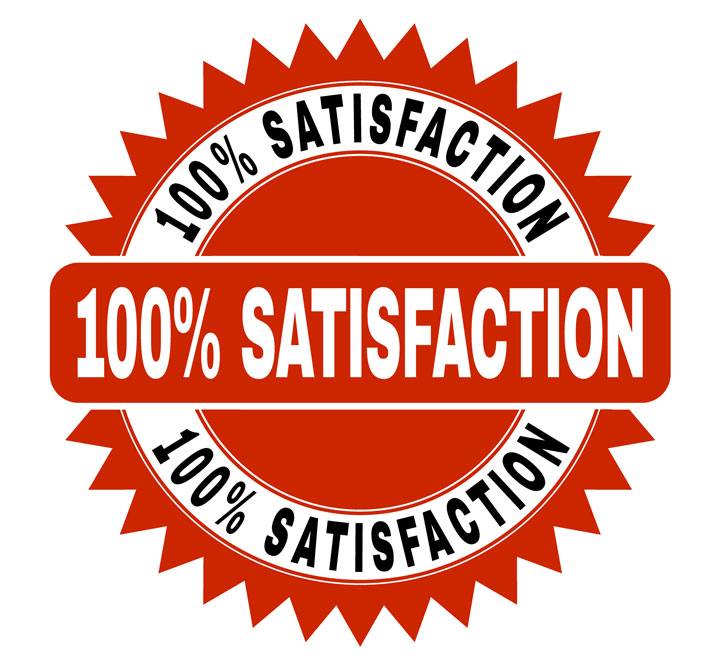 Why should you work with Moyers?
Our professionals stand out from other lawn care services in Montgomery County thanks to an experienced, skilled crew that tackles every project with a quality-focused approach. With our 100% customer satisfaction policy, you can be sure of efficient, fairly priced lawn mowing and friendly, responsive service.
Request Free Estimate
Lawn Mowing Testimonials
Hi Dale, Just wanted to say the guy who came out tonight to mow did a wonderful job, especially around the edges. If possible, I'd like for him to cut the grass. Sorry, I didn't catch his name when we spoke but I'd appreciate if you could put us on his schedule. I will continue to recommend Moyers Lawn Service and Landscaping to all of my friends.

I'm writing to let you know that the lawn mowing crews coming to mow my lawn have all been terrific. The grass looks great and so far the folks have been very careful to avoid the fence when they use the string trimmer. I really appreciate their efforts.

Moyers have been providing services for over 20 years and the services is wonderful. Dale has come by a few times to explain and educate me on issues pertaining to my lawn and their service has always been superb. I even had a fire at my home and they put my services on hold for the 2 years and quickly resume once I was back in my home. The guys that cut the lawn are very courteous and professional. There have been a few occasions where I had to call Peggy and ask for someone to return to correct a problem and someone was back at my home right away to do just that.

The fact that I have been with them for so many years is a testimony of the great service that they have provided and continue to provide. I highly recommend Moyers for your lawn services

I contacted the business via their online form, and had the response and quote (I am a returning customer) the first thing in the morning. After returning the form and the initial payment electronically the initial mowing, edging and blowing was performed the same afternoon. The front and back lawns look great.