Full Service Landscaper
Servicing Montgomery County and NW DC, including, but not limited to, Bethesda, Gaithersburg, Germantown, Olney, Potomac, Rockville, Silver Spring, MD, and the Surrounding Areas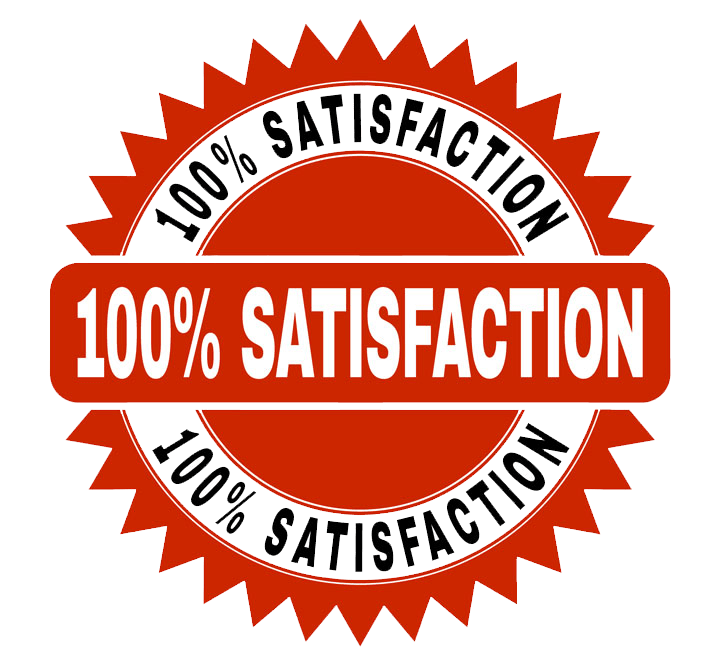 Family & Employee Owned Since 1981
With more than 40 years of serving residential and commercial customers in Montgomery County, Maryland, Moyers' Lawn Service & Landscaping is synonymous with top quality lawn mowing, lawn maintenance, yard maintenance, landscaping, and drainage correction services. We also provide Snow Removal services exclusively for our Moyers' Customers.
It is simple to get started
Just Call Moyers Lawn Service & Landscaping today at 301-251-9822 or Request a Free Estimate from our website.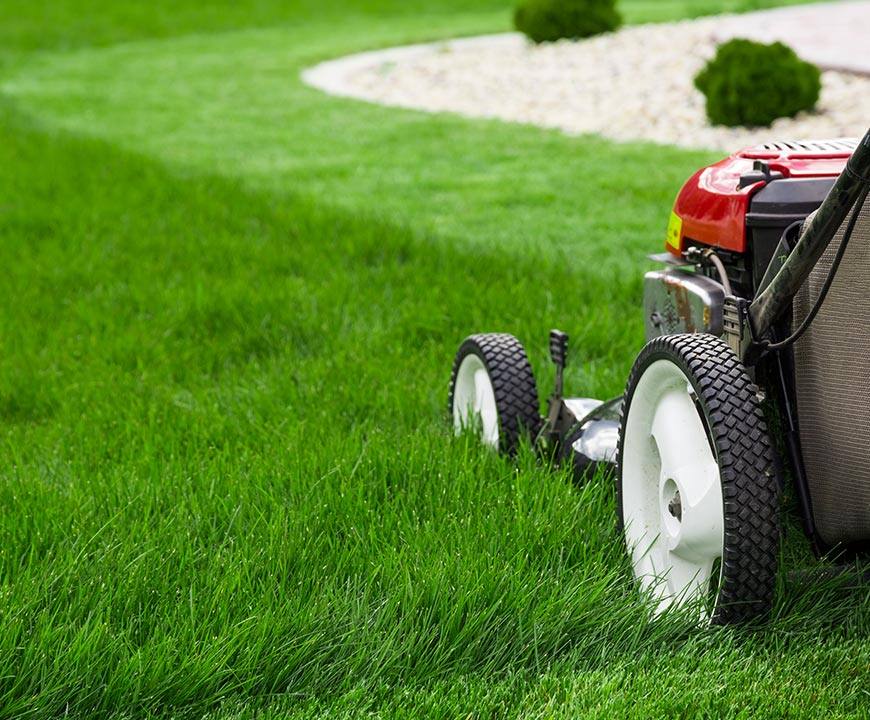 Lawn Mowing Service
Whether you're a busy professional, a retiree, a business owner or simply don't like the hassle and hard work lawn care requires, Moyers' Lawn Service & Landscaping will keep your grass looking its best. Become the talk of the neighborhood with our professional lawn care services, and have the tidy, vibrant property of your dreams!
Our lawn cutting services include:
Regular mowing
Grass re-cycling or removal
Trimming
Power blowing and/or sweeping to remove debris
Sidewalk and driveway edging
Lawn Mowing
Lawn Maintenance
Every lawn requires a unique care plan to keep the grass and vegetation healthy. Soil testing, fertilization, and weed control are just a few of the maintenance services we perform to keep your lawn healthy and green. Your lawn needs light, water, food, air and the right temperature to thrive and survive. Allow us to design a grass care plan that will mean the difference between a lush, healthy lawn and a dry, dusty wasteland.
Our lawn care services include:
Soil Testing
Fertilization
Liming
Pre-emergent Crabgrass Control
Broadleaf weed control
Disease and insect prevention
Seeding
Core Aeration
Verticutting/Slicing
Dethatching
Sodding
Complete Lawn Renovations
Lawn Maintenance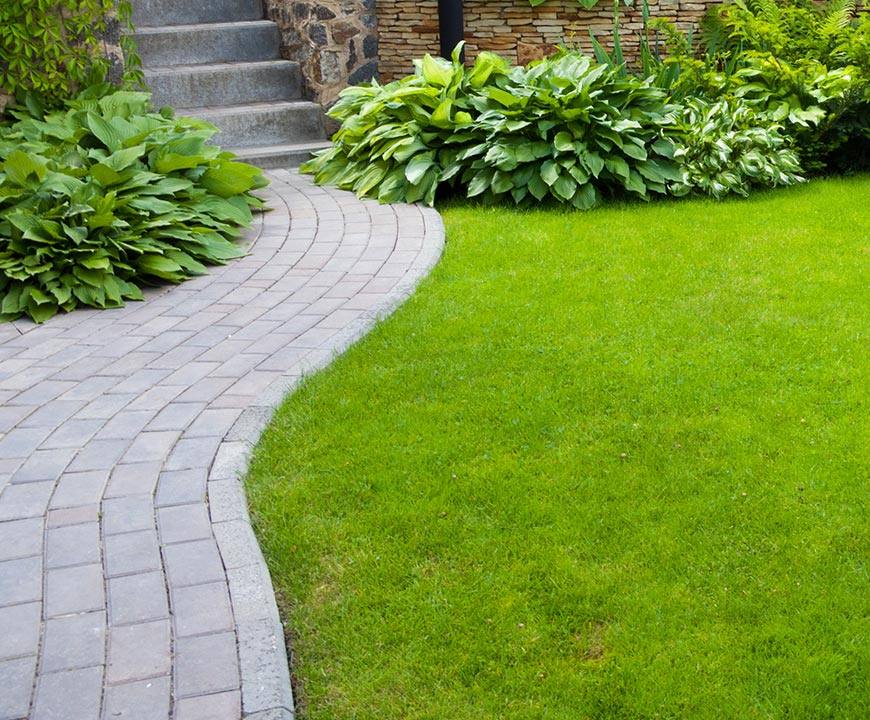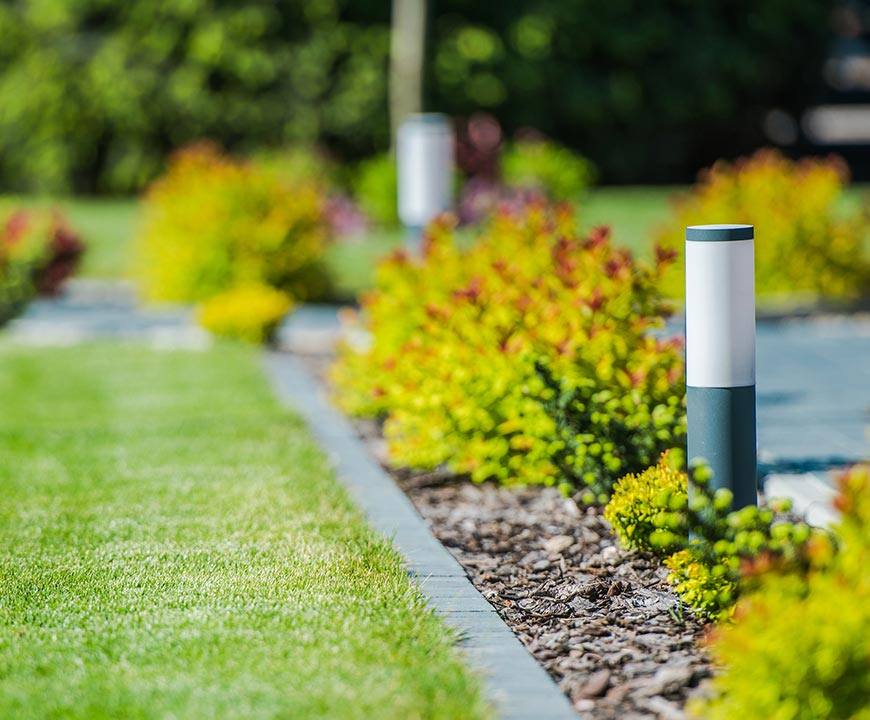 Yard Maintenance
As experts in yard and lawn maintenance, our landscapers provide invaluable work to keep your yard looking lush and bright. With Moyers', we do the work and you enjoy the reward of a beautifully kept lawn that will be the envy of the neighborhood.
Our yard maintenance services include:
Cleaning lawn and bed areas
Weeding beds
Edging beds
Edging walks, drives, and curb
Pruning shrubs
Thinning shrubs
Prune low limbs on trees
Mulching beds
Blowing off paved areas
Removal of resultant debris
Yard Maintenance
Landscaping Services
Moyers' offers professional landscaping services. Our specialty is creating and installing the most uniquely designed landscapes guaranteed to be everything you dreamed of! Landscaping services include: Planting of shrubs, small trees, annuals, and perennials, as well as the installation of retaining walls, and flagstone and brick patio. You'll appreciate our approach to total landscape care and our recommendations to help you select the perfect design to suit your specific needs.
Our landscaping services include:
Installing shrubs, trees, annuals, and perennials
Flagstone and brick paver walks and patios
Retaining walls
Drainage and regrading work
Landscaping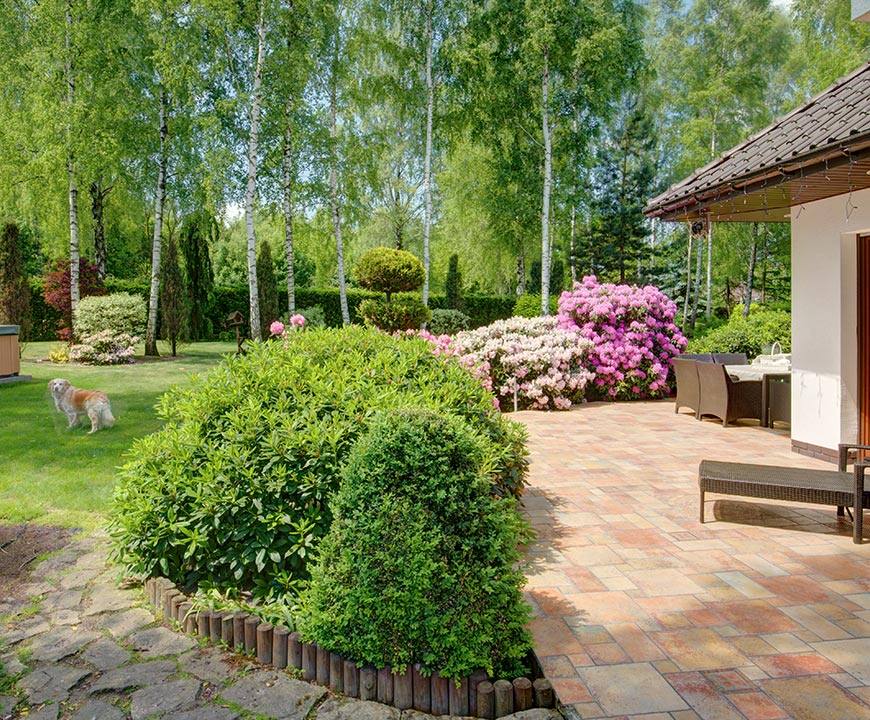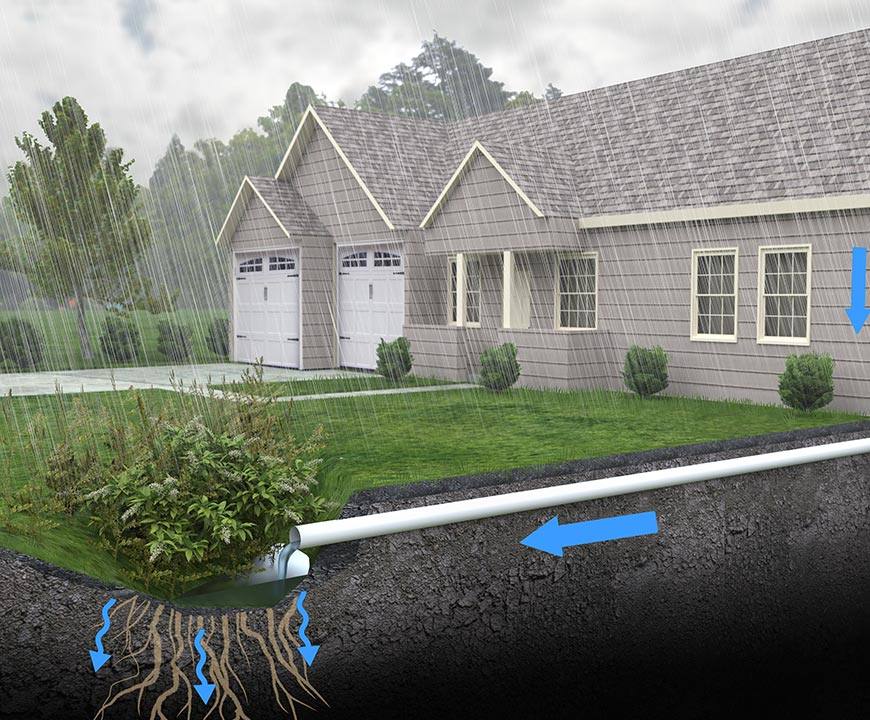 Drainage Correction
While water is vital to a healthy lawn, it can also be the enemy. If you have a wet basement or standing water, we'll get you dried out quickly and affordably with a professionally designed drainage plan.
Our drainage correction services include:
Drainage system design and installation
Foundation and gutter assessment
Re-grading
Soil Installation
French drains and drywells
Downspout drainage correction
Yard Drainage Systems
Hardscaping
Our landscapers take lawn care service and lawn maintenance to the next level to exceed your expectations. We can create walkways, outdoor living areas, walls, and other structures out of materials like gravel, brick, wood, pavers, or stone. What's better than a luxurious, personalized outdoor space in which to spend your days?
At Moyers Lawn Service & Landscaping, your comfort and satisfaction are our top priority, and we're happy to create the outdoor haven you desire. Call us today in Rockville, MD, at 301-251-9822 for a free consultation and estimate.
Hardscaping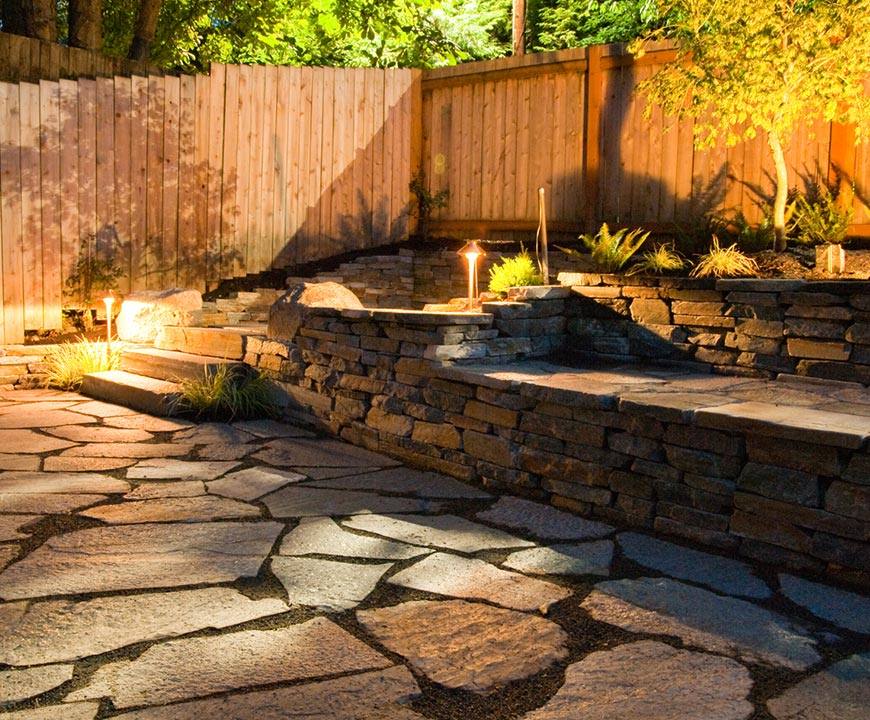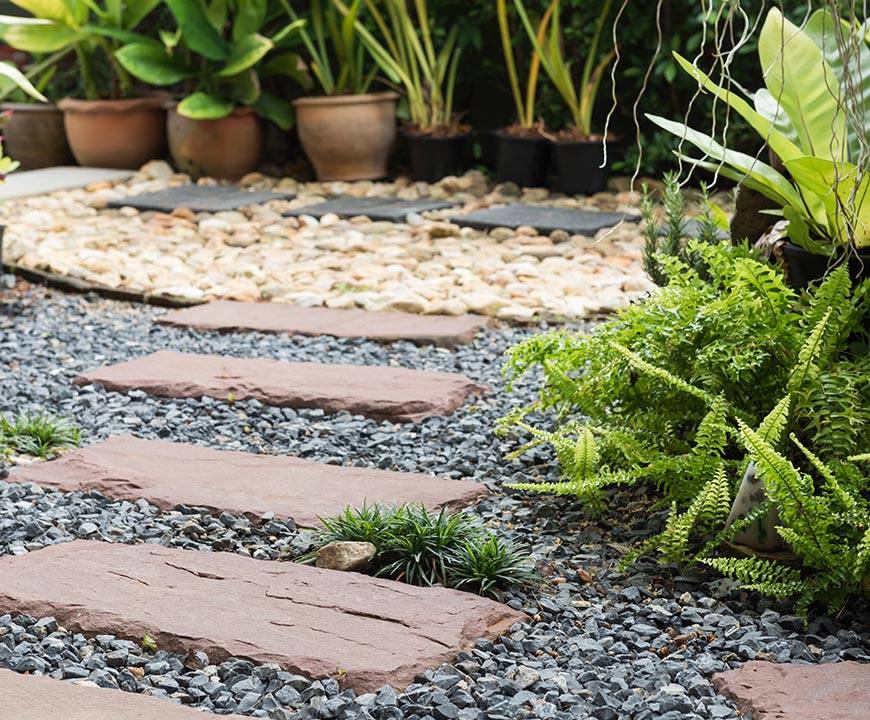 Landscape Design & Installation
Everyone deserves to have an outdoor space they love. Our landscape design can liven up and beautify your property. Moyers Lawn Service and Landscaping has been providing residential and commercial property owners with the finest in landscaping services, from design and installation to regularly scheduled maintenance.
We are a full service landscape construction and maintenance company serving the needs of homeowners and small businesses.
Landscape Design
Snow Removal exclusively for our Moyers' Customers
During the winter months, Moyers Lawn Service offers professional snow removal services to our clients. Our customers choose our snow removal services for many reasons, ranging from simple convenience to necessity. Whatever your need may be, Moyers Lawn Service and Landscaping guarantees a fast and thorough snow removal job
Our snow removal services include:
Exclusive snow removal for Moyers' Lawn Service customers.
A combination of hand shoveling, snow blowing, or snow plowing – depending on the amount of sidewalks, the size of the driveway, and equipment availability.
Upon request, Moyers Lawn Service will apply a generous amount of ice melt or sand to help keep those areas as dry and safe as possible.
Snow Removal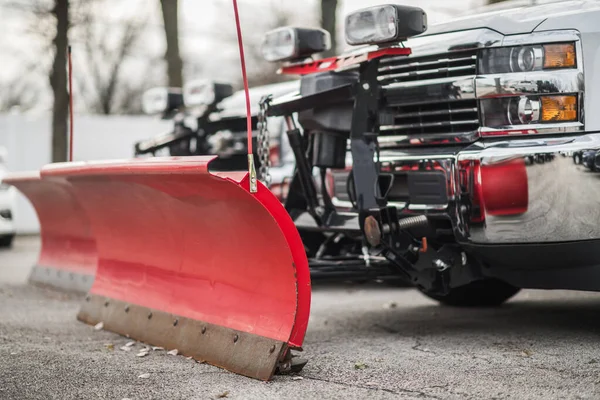 Testimonials
See what they are saying abut Moyers
I just love Moyers Lawn Service and Landscaping. All your people are Great! The only company in my 47 years in this house that I have tried, at least 20, that ever did a decent job every time. Thank you

Another great job by Moyers Lawn Service. Everything looks great! Have a great weekend and thanks for all of your work on such short notice!

Hi Dale, Just wanted to say the guy who came out tonight to mow did a wonderful job, especially around the edges. If possible, I'd like for him to cut the grass. Sorry, I didn't catch his name when we spoke but I'd appreciate if you could put us on his schedule. I will continue to recommend Moyers Lawn Service and Landscaping to all of my friends.

I'm writing to let you know that the lawn mowing crews coming to mow my lawn have all been terrific. The grass looks great and so far the folks have been very careful to avoid the fence when they use the string trimmer. I really appreciate their efforts.

Crew finished the work today. Clearly a week of rain challenges. Excellent work by the team. The yard looks spectacular!!! Many thanks.

Wow! You and your team did an incredible job on our yard. I was absolutely blown away when I came home tonight and keep raving about it to my husband. Thank you for all of the hard work and quick execution!

Wanted you to know how impressed we were with your crew – excellent. Very professional and respectful of the property. It wasn't the biggest job, but they obviously worked hard and with no wasted effort. Very much appreciated. We initially called Moyers Lawn Service and Landscaping because we saw the ad and coupon – you converted us. We will call Moyers first with our outdoor needs. Thank you.

THANK YOU FOR THE EXCELLENT JOB! You sent the best crew ever. Look at their lovely work. I'm confident this will take care of the problem.

Once again, the best crew from Moyers Lawn Service and Landscaping made my retirement garden dream come true. Thank you, not only for the excellent work, but also for the personal touch, and knowing how nature touches us all. Till next time,

I noticed this week that flowers had been placed in my planters and my flowers beds had been cleaned. Thanks for taking care of that – it was a nice surprise.

I want to tell you how very pleased I am with your lawn service – Its a really terrific. I'm glad I found out about Moyers and I'm telling everyone I can how great it is!

First of all, I'd like to thank your Staff for the beautiful work on our landscaping. They worked very hard deserve kudos

The work Jessie Harries and his crew have performed altering my frontage where four massive pine trees were removed is outstanding. The same is true of the new planting in the brick walkway area that Jessie and his squad expertly installed recently. I would like all to know of my satisfaction with this project.

I would appreciate it if Greg, or another representative, would check my lawn and see, now that the growing season is ending, if it would be feasable to extend the cycle to, say, ten days. Would this be satisfactory and give Jessie's grass seed a chance to sprout (and save me a couple of bucks)?

Thank you for your prompt response to our initial request for service. All of your representatives with whom we have interacted thus far have been extremely pleasant and helpful.

Moyers have been providing services for over 20 years and the services is wonderful. Dale has come by a few times to explain and educate me on issues pertaining to my lawn and their service has always been superb. I even had a fire at my home and they put my services on hold for the 2 years and quickly resume once I was back in my home. The guys that cut the lawn are very courteous and professional. There have been a few occasions where I had to call Peggy and ask for someone to return to correct a problem and someone was back at my home right away to do just that.

The fact that I have been with them for so many years is a testimony of the great service that they have provided and continue to provide. I highly recommend Moyers for your lawn services

I am so happy with Moyers. They did an amazing job landscaping my front yard and installing a walk way. It looks phenomenal. I am also getting lawn maintenance. After one month, I can already see a difference. The lawn looks so healthy.

Everyone I dealt with at the company was very professional and helpful. I would highly recommend Moyers and would definitely use Moyers again

Moyers Lawn Service and Landscaping performed an excellent job overall. We got our front lawn design and landscaping done and we are very happy about it. From the initial free estimate to the design plans and discussion, they were very responsive and helpful. Jesse and Bryan were open to our questions and helpful with our concerns regarding the final look. The crew was very efficient and professional. We definitely recommend Moyers to everyone.

I had Moyer's help with some standing water/drainage issues in my yard. They were great to work with, I was scheduled quickly and the work was done very well. We had a (genuine) miscommunication on the estimate, but they always communicated professionally about it and the owner personally sought to ensure everything was settled fairly. It was a positive experience and I just feel really great about the work, and the outcome of what could have been a contentious situation.

Moyer's did a great job mulching and cleaning up our yard! It looks wonderful. The whole process from quote to payment was easy and very user friendly. Communication was prompt. Highly recommend!

I can't believe that I called for an estimate and it was presented to me the next day. After hiring them, my yard work was completed within a week of acceptance. Moyers is awesome. I would definitely recommend them to my friends and family.

I contacted the business via their online form, and had the response and quote (I am a returning customer) the first thing in the morning. After returning the form and the initial payment electronically the initial mowing, edging and blowing was performed the same afternoon. The front and back lawns look great.

In less than two hours, Moyer's crew made my devastated backyard look like new again. From cleanup, to planting, to mulching and edging the bed.

Our neighbor altered drainage in the backyard and caused water to enter our basement. Dale was spot on in his diagnosis and made expert recommendations on what needed to be done. He is extremely knowledgeable, professional, prompt, candid and empathetic. Since the work had to be done by the neighbor we couldn't use his service this time, but he will have all of our future landscaping projects from this point on. Can't thank him enough!

Update:
After working things out with the neighbor we decided to install a French drain next to our exterior wall as our protection against water intrusion. Dale was the first one we called. He scheduled the work promptly, thoroughly discussed the work details with his project manager and even showed up on the day of the work to ensure everything was done right. His crew did a great job with the drain installation, also gave the property a nice yard cleanup. Price was really reasonable too. We couldn't be more satisfied and grateful. Absolutely the best!

I've been relying on Moyers all summer after hurting my back. Their cheerful teams have pruned, edged, planted, mowed. You name it. They respond quickly to email and arrive when promised. Couldn't be happier!