Lawn Maintenance Servicing Montgomery County and NW DC, including, but not limited to, Bethesda, Gaithersburg, Germantown, Olney, Potomac, Rockville, Silver Spring, MD, and the Surrounding Areas
Choose the best – Choose Moyers' Lawn Service to take care of your lawn.
Family & Employee Owned Since 1981
Moyers Lawn Service is the name to know when you are looking for a professional to provide top-quality lawn maintenance and lawn care services.
Save time and trouble by hiring our team at Moyers Lawn Service & Landscaping, a local, family and employee owned lawn maintenance company, serving Montgomery County, MD, since 1981.
With more than 40 years of experience, we have the expertise necessary to provide you with the lawn care services you need for your your home or small business. Contact us today for a free lawn maintenance estimate at 301-251-9822 or Request a Free Estimate from our website.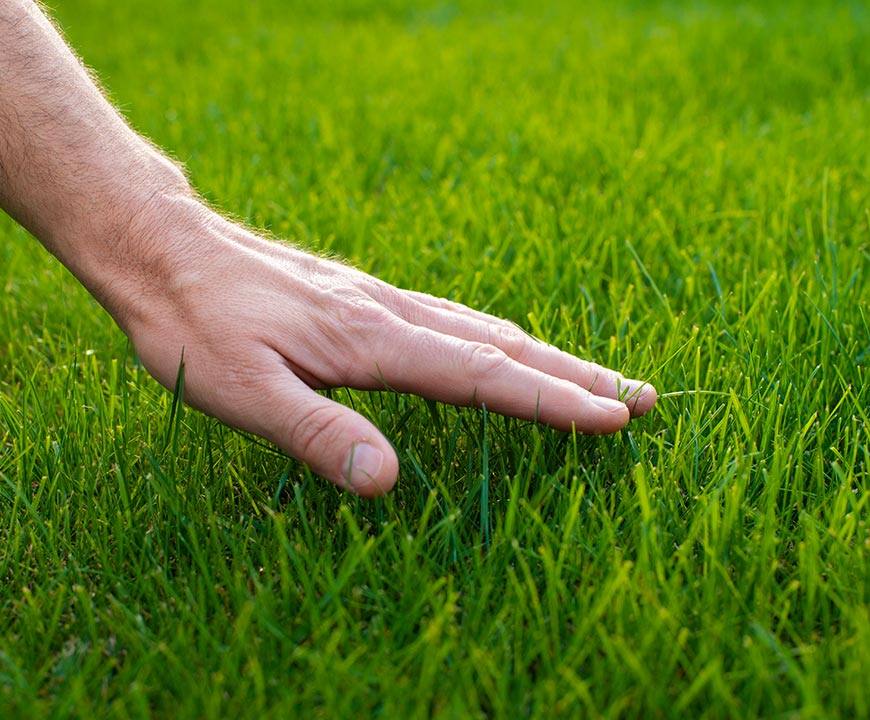 About Us
Why Choose Moyers?
01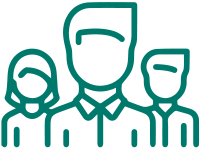 Family & Employee Owned
We have 40+ years of experience in lawn care and landscaping to get the job done right.
02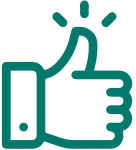 Reliable
Our team ensures that your grass and yard are maintained through our monthly services
03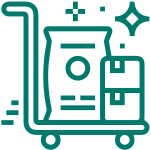 Quality Service
We use only the best in lawn care equipment and landscaping materials.
04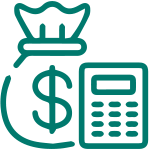 No Hidden Costs
Ready to get started?
Request a FREE quote today!
Contact Moyers to schedule lawn maintenance today!
Maintain the beauty and health of your lawn with our professional lawn services.
Top Rated Lawn Mowing Maintenance Company
Exceeding Maryland Client Expectations Since 1981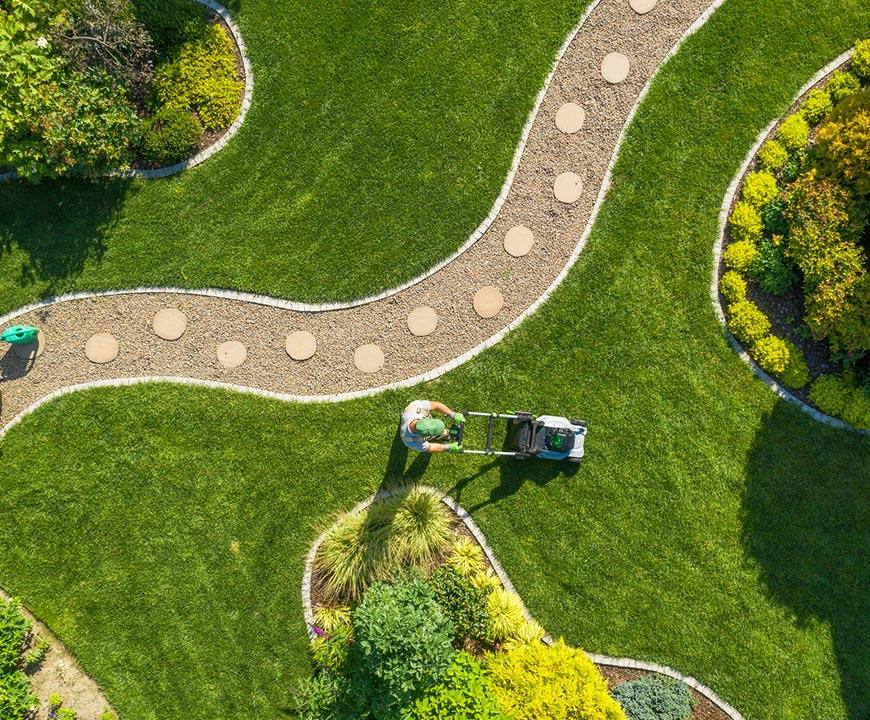 Moyers Lawn Service & Landscaping:
Your Trusted Local Lawn Maintenance & Landscaping Company
With our team at Moyers Lawn Service & Landscaping, you can say goodbye to patchy dry lawns and overgrown grass. We will keep your lawn and yard in pristine condition with proper mowing, timely fertilization, effective weed control, and professional landscaping.
And, right now, we're featuring Special Savings on all of our lawn care services. So, if your lawn has deteriorated to the point that nothing seems to work, it's time to call Moyers Lawn Service and stop the insanity. Imagine a fabulously beautiful lawn! One that stays green and healthy… thick, lush and extraordinarily beautiful!
Just think! This summer when everybody's lawn in the neighborhood is brown from drought, improper mowing, and lack of nutrients, yours could be like a rich, green carpet, comfy enough for your bare feet! It's all just one phone call away!
Lawn Maintenance Services
Your lawn is the most important area of your outdoor landscape. A healthy lawn contributes to the beauty and value of your home. We service your lawn as if it was our own, just sit down and relax, we'll do the rest, skillfully, efficiently and affordably. When you hire our team, you get the full lawn care service package that enables you to enjoy your yard with no hassle or stress.
We provide comprehensive lawn maintenance services that include:
Soil Testing
Fertilization
Liming
Pre-emergent Crabgrass Control
Broadleaf weed control
Seeding
Core Aeration
Verticutting/Slicing
Dethatching
Complete Lawn Renovations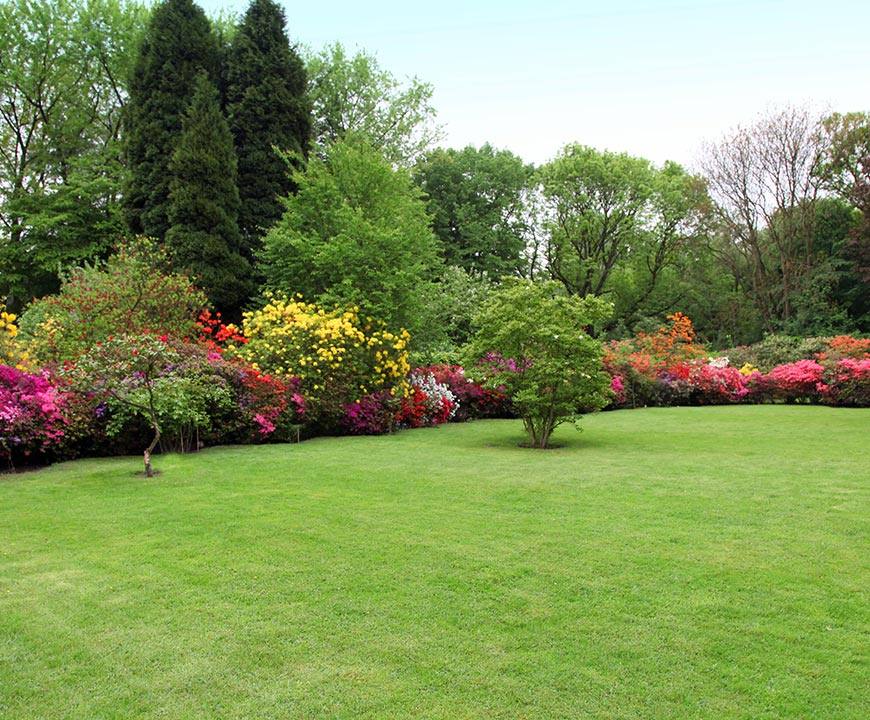 Let us Take Care of your Lawn Needs
From fertilization to weed control, enjoy a healthy, vibrant lawn all season long with our lawn maintenance program.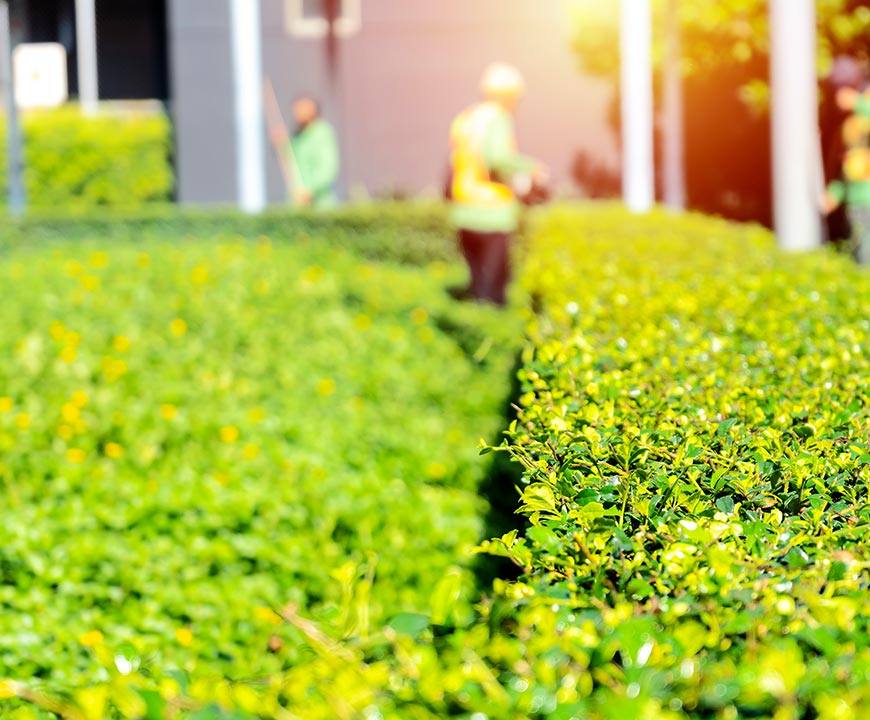 Lawn Maintenance Tips from Moyers
Here are some lawn maintenance tips for this upcoming season:
Raking your lawn will be your first tasks of spring lawn care.
Raking helps to prevent thatch build-up. A thatch build-up of more than 1/2 inch is considered excessive. Also, if we have had snow, look for areas damaged by snow mold. These areas are easily repaired with a light raking.
After the long winter your lawn will need spring fertilization.
Make sure to apply the right type of fertilizer for your lawn. Cool season lawns require different fertilizer formulations than warm season lawns.
Do you want to prevent or get rid of the existing weeds in your lawn?
First, for most lawns, you will need to apply pre-emergent crabgrass control. Pre-emergent weed control helps by forming a protective barrier over your lawn inhibiting the germination of some weeds. If you have had a problem with crabgrass make sure not to skip this step.
Learn more tips

Satisfied
Customers

Moyers Lawn
& Yard Experts

Positive
Customer Reviews

Years of
Experience
Insect & Disease Prevention*
Moyers Lawn Service endorses Integrated Pest Management (IPM), a logical system of insect and disease control that works with the environment. IPM relies on knowledge of pests and the host plant, and utilizes cultural, biological, and chemical controls to limit damage to your yard in an economical and environmentally sound manner.
Lawn Aeration
Lawn aeration is a vital practice for grass health. Aeration reduces soil compaction, improves airflow in the soil, and gives grass roots better access to water and oxygen. This results in denser, healthier grass that is more resistant to weather fluctuations.
Your soil and grass type will determine the optimal aeration frequency. Clay soil and high-traffic areas will need aeration more often.