Professional Landscape Company in Bethesda, Maryland
A beautiful yard adds to your Bethesda, MD, home's curb appeal, increases its value, and lets you enjoy a more relaxing time outside. When you leave the design and upkeep to the professional landscapers of Moyers Lawn Service & Landscaping, you not only get a head-turning yard that's a neighborhood showplace, you do it without the hours of backbreaking work.
Landscaping and Lawn Maintenance Services in Bethesda, MD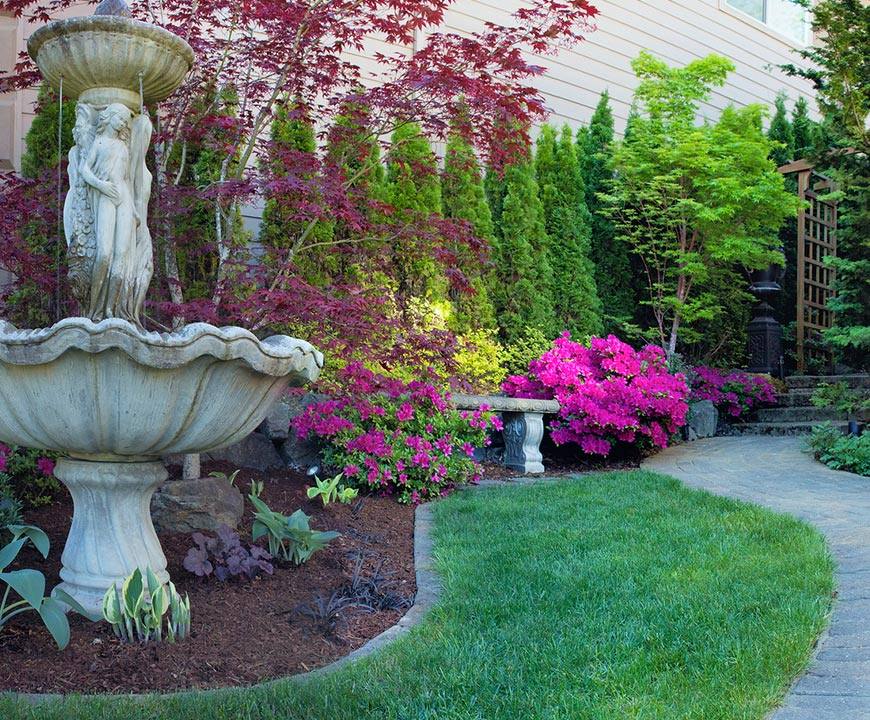 Moyers Lawn Service & Landscaping provides award-winning turnkey yard care services for homeowners throughout Montgomery County, MD, and Northwest Washington, DC. We put our more than four decades of experience to work designing and maintaining stunning landscapes for properties of all sizes, from townhomes and gracious estates to small commercial properties.
Our lawn care services include:
Full-Service Landscape Design and Installation: We can select plants, design hardscaping features like walkways and retaining walls, improve drainage, and devise a plan that makes the best use of your property's natural features and complements your home. Whatever you envision for your yard, from simple to elaborate, we can bring it to life.
Landscaping Maintenance: Our landscaping services don't stop once the installation is complete. Our landscapers and maintenance professionals can care for your yard so it looks amazing year after year. From seasonal yard cleanups to trimming and shaping plants and shrubs, we'll ensure your property always looks its best.
Lawn Maintenance: A green and lush lawn is an important element of your home's curb appeal, and our lawn care professionals keep it looking its best with regular grass cutting and maintenance. Our lawn mowing service includes grass recycling or mulching, edge trimming, and clean up, so your yard always looks neat and tidy.
Trust the Most Respected Landscapers in Bethesda, MD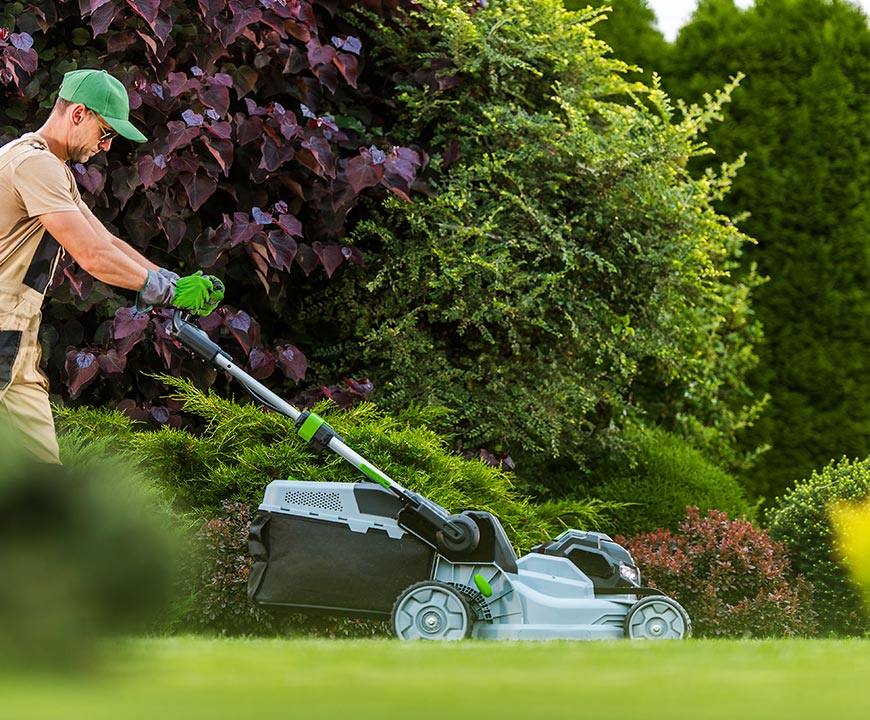 From grass mowing to total property makeovers, Moyers Lawn Service & Landscaping is Bethesda's most well-regarded landscape company. You can relax knowing that your yard is in good hands and spend more time enjoying all the advantages of living so close to the nation's capital, from the priceless treasures of the Smithsonian and dazzling culinary scene to the walking trails and prestigious golf courses that call Bethesda home. Or, head north on Wisconsin Avenue out of town to explore western Maryland and its abundance of charming historic towns.
However you spend your time, Moyers Lawn Service & Landscaping will keep your home looking its absolute best in every season. Contact our landscape company today to learn more about our landscaping service, lawn mowing service, and more.