Full-Service Lawn Care and Seasonal Yard Cleanup in Bethesda, MD
Despite what time of year it is, your lawn and surrounding greenery demand regular care to flourish when it matters. That means conducting seasonal yard cleanup and full-service lawn care during all four seasons. Since 1981, our specialized team (awarded the "Super Service Award" in 2022) has gone through checklists to guarantee success with each job, so trust us to transform your outdoor landscape.
Seasonal Yard Cleanup Services in Bethesda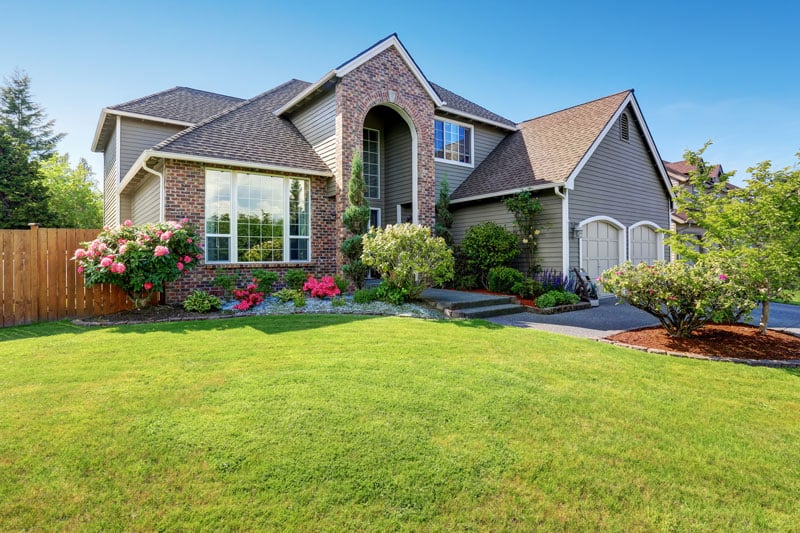 Seasonal cleanup is essential before and after planting, where we eliminate yard debris to enhance curb appeal.
Spring: As the weather warms in the spring, our team clears away brush by mowing but ensuring we don't cut more than a few inches of the grass height since cutting more weakens the blades and makes them susceptible to disease.
Summer: Maintenance is key to a healthy long in the hotter months. Removing dead brush, tree trimming, weeding, controlling pests, and regular mowing are all part of proper summer yard maintenance.
Clippings act as nutritional mulch that locks in moisture and reduces erosion while introducing nitrogen to the mix, but we won't leave more than two inches behind since it could suffocate the soil. If you have excessive thatch, including dead plant remains and weeds, we'll pull them during yard cleaning for breathability.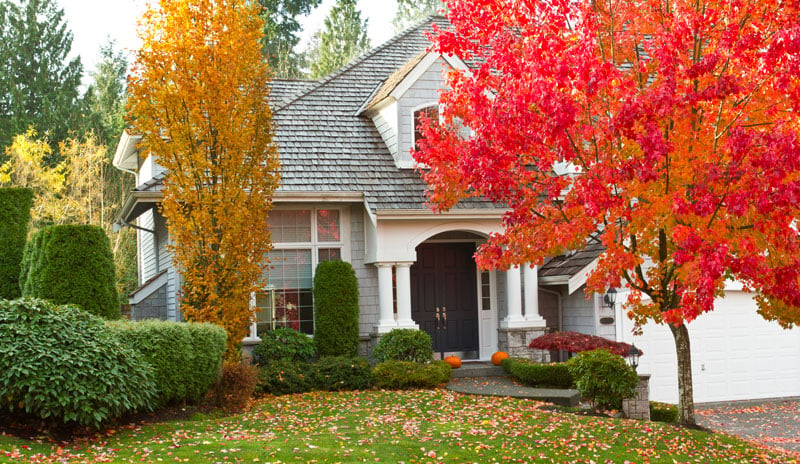 We also conduct full-service lawn care during the:
Fall: Removing dead leaves and mowing and edging help prepare your grass for dormancy. We'll also plant bulbs that require a cooling period for springtime blooming.
Winter: Freezing and thawing damage plant cells and allow trapped carbon dioxide under the ice to prove deadly to the growth. We also offer snow removal services.
Full-Service Landscaping in Bethesda, Maryland
Once we finish with seasonal yard cleanup services in Bethesda, MD, and nearby areas, we'll conduct full-service landscaping in the last spring and early summer, where we plant new flowers of your choosing and rotate existing ones to eliminate disease and insect infestations. We also:
Shape topiaries, shrubs, and hedges while trimming back small trees
Seed and overseed your grass to create a lush appearance without damaging your turf
Full-service landscaping year-round is vital for our constantly changing weather. Bethesda experiences all four seasons, with 88-degree highs and 15 hours of direct sunlight daily during summers and 3.5 inches of snowfall in January and February. The spring and fall are mild, perfect for using Maryland Route 355 to get to vibrant nearby communities like Rockville and Frederick and experience local culture.
When you need seasonal yard cleanup in Bethesda, MD, and surrounding areas, contact Moyers Lawn Service & Landscaping located in Rockville. Our family-owned and operated team will provide over 40 years of experience and five-star services, starting with a free estimate today!